Vooki: The Eco-Friendly Dish Washing Liquid That Cleans Your Dishes Effortlessly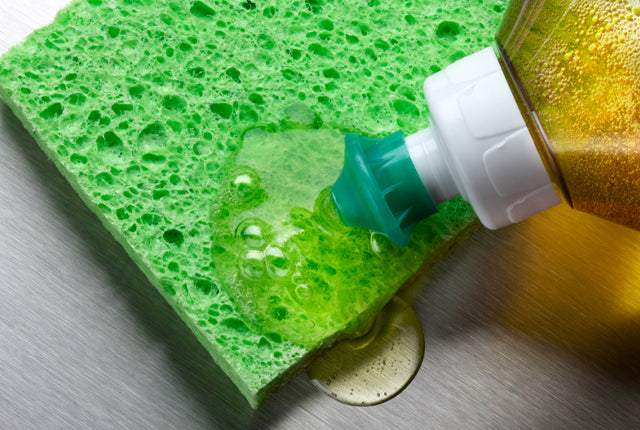 Wefall in love with food often. We eat three times a day and wash our dishes fifteen times a day. Think of, if you notice a sticky grease food residue in front of your guest? Therefore, it is important to buy best dishwashing liquid. Vooki's eco friendly dish washing liquid cleans the food piles in your dishes and utensils easily and efficiently.
Best Dishwashing Liquid in India
Vooki's dishwashing liquid is a non-toxic dishwashing liquid that cuts the grease effectively and stubborn stains leaving dazzling clean dishes and utensils. Best dishwashing liquid from Vooki can make your work quickly and easily. One full load of dishes will be completely clean and free of filth after using the best eco friendly dishwashing liquid from Vooki. Just mix one tablespoon of Vooki's dish washing gel with a cup of water. Scrub the utensils and rinse them completely. Buy best dishwashing liquid for sparkling clean utensils and dishes.
Dishwashing liquids reduce waste and are considerably simpler to use because they don't leave a residue behind. Hence, Vooki dishwashing liquid is now an essential component of your recurring grocery list. With the world turning digital, everything has changed, including grocery shopping. Therefore, you can shop eco friendly dishwashing liquids online at best price in India.
Eco dish washing Liquid: Benefits
Eco dishwashing liquid is a mildness in hands, gives best cleaning performance, and fragrance. It acts abrasive on delicate tableware such as glasses and decorative dishes. Eco dish wash liquid which is an eco friendly cleaning product in India that will ensure an efficient cleansing experience for all your greasy dishes, crockery, glasses, cutlery or other cookware sets. They provide a sparkling shine to your utensils, leaving them fresh and perfumed for hours.