The Best Kitchen Cleaner: Spray and Wipe To Make Stains Disappear Instantly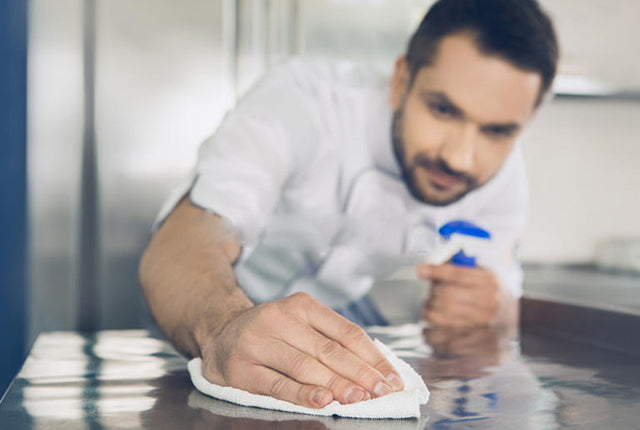 Kitchen is one of the lovable rooms in your home where sweet halwas, fried meals, spicy sauces, and delicious curries are made which creates happiness and good times. Yet, because of the grease and oil that builds on kitchen surfaces, we are sometimes afraid to invite our friends into the kitchen. If you enjoy cooking and entertain frequently, a spotless kitchen is a must. Regardless of how much effort we put into scrubbing and cleaning surfaces, they always appear to be as unclean as before. To get rid of difficult kitchen stains and avoid embarrassment in front of our guests, we all require a best kitchen cleaner spray and wipes.
Best Kitchen Cleaner Spray in India
Hard stain remover spray from Vooki is the best kitchen grease cleaner in India, used for cleaning your chimney, gas stove, oven, walls and other stains in the kitchen. Oil and grease stains on the chimney, stove, and ovens can be removed with this liquid stain remover spray. The stain remover spray for kitchen is especially effective on grease and grime because to its strong composition. Spray over discolored and greasy surfaces in your kitchen, and then wait for 5 minutes. Vooki's hard stain remover spray assaults the stains and does its magic. After that, simply wipe off the stains for a clean, gleaming kitchen. Buy best kitchen cleaner spray online in India that helps in the removal of oil and grease stains, resulting in a clean kitchen.
Checkout the article to remove stains from granite countertops.
To buy eco friendly cleaning products online, visit vooki.in