Vacation Time! Be Safe and Happy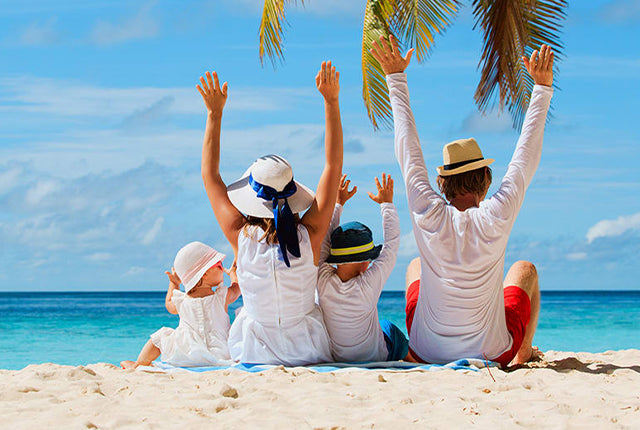 Are your children nagging for a vacation this holiday? A vacation is always pleasant and gives a good quality time to relax and to keep off from busy and boring life. But covid pandemic is not over completely and travel continues to be unsafe in numerous parts of the world. If you and your family members need to travel, keep in mind the following tips to have a safe and happy journey.
Make a perfect travel plan
Make a perfect travel trip with your family, spend a lot of time and effort researching destinations, airfare, restaurants, and activities.
Pick the right destination according to the season which is a key factor in understanding how to plan a trip successfully.
Decide the duration of your trip,
Book your air, train or bus tickets.
Plan your day-wise activities.
Pack your things.
During vacation, washing your hand is one of the finest ways to protect yourself and your family from getting ill. Shop best hand sanitizer from Vooki which kills 99.9% of germs.  If you have any doubts, buy eco-friendly active germ shield spray. Vooki's germ protection spray removes 99.9 % of germs to safeguard your family from bacteria, and microbes. Just spray once and have 14 days germ protection.
Pick A Spacious Hotel
The next thing that comes into our mind is accommodation.  Choose a spacious hotel, how long you will be staying? How many people are going to stay in your hotel room? Do you need any cooking facilities? Check whether the accommodation has good reviews, is it within your budget? By answering all these questions, you will come to know whether the hotel fits your needs. Do remember to check, hotel follows the COVID protocols. Carry disinfectant spray and wipes from Vooki that safeguards you and your family from hazardous germs in the hotel room. Buy disinfectant cleaner from vooki that is made from nature-derived ingredients and disinfectant your hotel rooms.
When you are travelling donot forget to carry N95 masks and Vooki hand sanitizer along with you. Buy hand sanitizer online thatkills 99.99% germs immediately within 30 seconds. It contains 75% pharmaceutical grade Isopropyl alcohol that effectively works on germs. By maintaining proper hygiene using the best disinfectant products from vooki and following the above tips, you can safely enjoy your vacation with your family. Don't forget to click some beautiful pictures and have a happy and safe vacation time.