How Do I Clean The Keys On My Laptop Keyboard?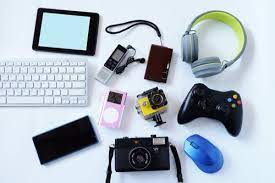 Computer and laptops are utilized for many purposes such as playing games, watching movies, and so on. Mainly, they help corporate employees in obtaining work from home chance.  According to CBT Nuggets' research, your computer or laptop keyboard may have 20,000 times more bacteria than your toilet seat. You should always keep it as clean. You should be able to clean your keys whether they're covered in crumbs, dust, fingerprints, pet hair, or sticky residue. Use Vooki Electronic component cleaner to make your keyboard get a brand-new appearance.
Kindly note the below points before buying electronic component cleaner spray
It should clean only the dirt not the letter printed on the keys
An effective quick dry electronic cleaner that dries away within 30seconds, or else it may have a chance to get percolate to the circuits inside.
At the same time, an electronic cleaner should be safe to you and your system. Because many hazardous cleaners give suffocation when sprayed because of their high solvent content.
Choose Electronic Component cleaner spray from Vooki which can clean your keyboards without affecting your circuits and other surfaces.
Steps to clean your keyboard using Vooki Electronic Component Cleaner
Switch off your computer before you begin. Spray the liquid on the clavier, it dries instantly within 30 seconds and your laptop looks as a brand new one.
Buy electronic component cleaner spray at best price in India from Vooki and keep your laptop keys smooth and safe.