Is Your Matching Accessories Darken, Use Our Hard Stain To Remove It Off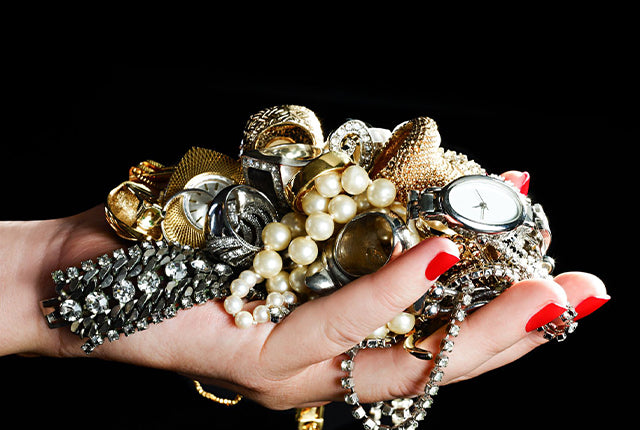 Costume jewelry is an influential attribute for both men and women. They have bought their favorite piece of jewelry made of inexpensive materials from an open-air street market, in a mall, passed down by their family members, or likely as a gift by a loving friend. They always hold emotional worth and bear still last you a long, long time. In today's world, most girls want their accessories to be matched with their outfits. Different types of fashion jewelry are available in the market such as oxidized silver, brass type, rose gold type, handmade terracotta and so on.
Most fashion jewelry starts start to darken when they contact various substances, begin to oxidize and lose luster. If your valuable accessories are not maintained properly, they can be tarnished, filled with dirt and darkens faster. By applying wrong cleaning solutions, the color of your accessories may change and fade. Use our Vooki hard stain spray & wipes that prevent your accessories from dirt, darkness, tarnish and scratches.
Steps to remove darkness using hard stain spray + wipes
Take a bowl, add 3 to 4 drops of hard stain remover with a few cups of water.
Soak your accessories for 30 seconds.
Brush off lightly to get a bright look.
Take a clean cloth and wipe off your accessories.
Buy Hard stain remover from Vooki and keep your accessories bright and clean.