How To Easily Clean Ceramic Tiles And Dirty Grout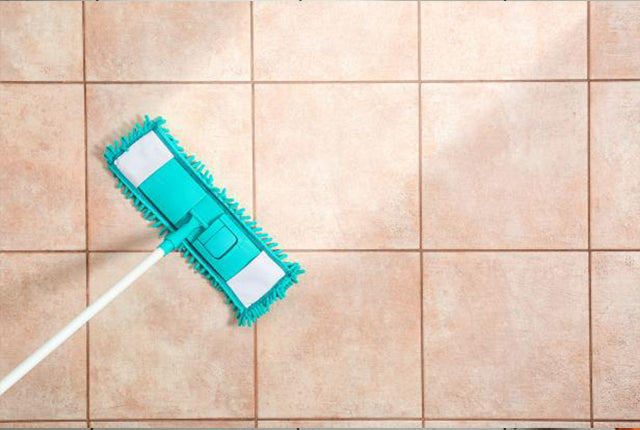 Tiles floor cleaning liquid is an amazing floor cleaner for kitchen, bathroom tiles and other areas. Vooki's best tile, floor & ceramic cleaner is multipurpose  floor cleaner in India. Ceramic tiles, with their appealing appearance and variety of forms, colors, and finishes, make a lovely floor. Because of their inherent durability, ceramic tiles are a long-lasting floor.
Vooki is an online store that brings to you everyday home care products that are green, eco-friendly & sustainable. Our Vooki experts have outlined the best ways to clean ceramic tiles, as well as how to clean dirty grout and soiled ceramic tiles?
Best  Tiles Floor Cleaner
Cleaning ceramic tiles is a straightforward task. . A broom, water, a soft mop, and a natural floor cleaner are required to clean ceramic tiles. Buy Floor & Surface cleaner, an eco-friendly floor cleaner for all types of floors. By using Vooki floor cleaning home care product, it is probably easy for you to keep your tiles looking beautiful week after week.
Dust, debris, and grit should be swept from the ceramic tiles floor.
Add Vooki floor cleaner to a pail of water.
Using this combination, damp mop the floor.
Allow the floor to dry naturally or with a towel.
Buy disinfectant floor cleaner to clean your ceramic floor to ensure you receive the best results and make your ceramic tile floor look amazing. Checkout our eco-friendly cleaning tips for a sparkling home.
How To Clean Stained Ceramic Tiles Floor?
Even though ceramic tile is stain-resistant, it is nevertheless prone to stains. To restore your tile to its former glory, you need to apply a specialized house care product.Buy best floor tiles cleaner liquid in India which is eco-friendly house cleaning product, that can be used to remove grease marks.
Spray Vooki floor +surface cleaner on toughed stains.
Wait for 60 seconds and wipe off the stain with a dry cloth.
Have a sparkling home!