How To Remove Soap Scum Easily with Nature-Derived Ingredients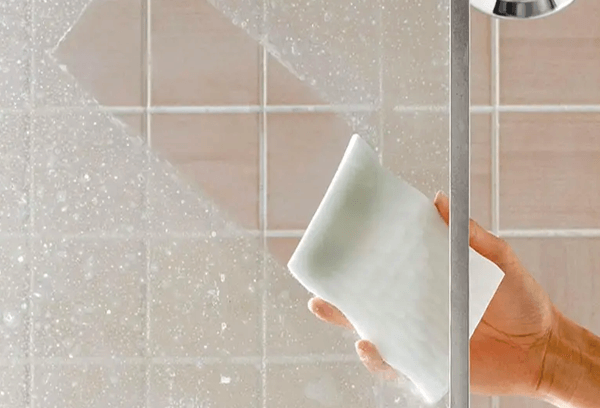 Soap scum is an unsightly deposit that develops on bathroom surfaces like sinks, showers, shower doors, and bathtubs. Minerals in hard water and soap residue combine to generate it. Soap scum can make your bathroom appear gloomy and unclean if it isn't cleaned frequently. In this blog, we will discuss the best way to remove soap scum residuefrom your bathroom surfaces using nature-derived ingredients.
Best way to Clean Soap Scum Residues
Cleaning soap scum off shower doors, tiles, and bathtubs is one of the most frequent and tedious bathroom cleaning tasks. Soap scum is a sticky, filmy-like substance that sticks to damp surfaces and becomes harder as it dries. Soap scum can be difficult to get rid of. Buy ecofriendly limescale remover from vooki that helps to remove soap scum residues.
Buy best descaler in India from vooki to clean soap scrum residues on bathroom surfaces, sinks, showers, shower doors, bucket and bathtubs. vooki's limescale descaler is an ecofriendly home cleaning product in India where it is made of sequestrating agents, mixture of organic acids and surfactant. Buy soap scrum remover from vooki and just spray it on the surface. Wait for 60 minutes and scrub it off. vooki's limescale descaler is a green and biodegradable product, it can be used without wearing gloves.
Best Soap Scrum Remover
The best soap scrum remover is available at vooki, best place to buy home hygiene products online in India. If you have stubborn soap scrum residues, buy dishwashing liquid online from vooki. vooki's nature powdered dishwashing liquid is non-toxic liquid dish wash that effectively removes soap scrum residues. Take 4 -5 drops of dishwashing liquid in a bowl. Add water to it. Dip the scrub to the mixture. Apply it or scrub it gently on the affected areas. Soap scrum is gone!