How To Remove Ink Stains From Wooden Floors Or Floor Tiles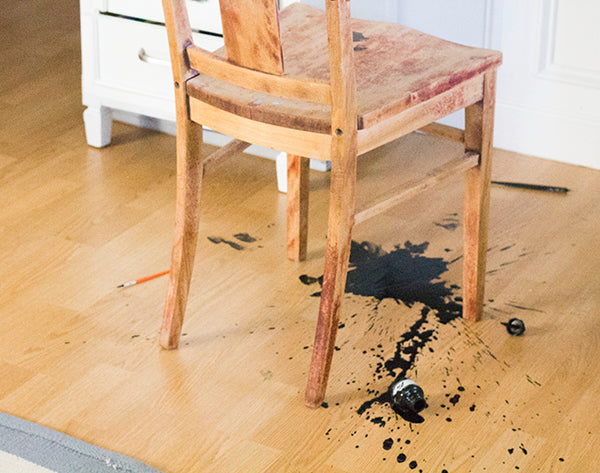 Ink stains on laminate or hardwood surfaces and floor tiles can be quite frustrating and an unsightly problem. Whether it's from a leaky pen or a child's art project, ink stains can easily get absorbed in some surfaces and can get quite difficult to remove. However, with the right techniques and tools, it is possible to get your floors or tiles looking like new again.
Here are some tips for removing ink stains from such surfaces:
Blot up as much of the ink as possible using a clean,dry cloth or paper towel. Do not rub the stain, as this will only spread it further.
Spray 'vooki Hardstain Spray + Wipe' on the stained surfaces.
Wait 30 seconds and wipe with a clean and dry cloth.
It's important to remember that certain hard surfaces like hardwood or laminates can be sensitive to certain harsh hygiene products or cleaning techniques. So, always remember to patch test and to use products that are specifically tested to be used on all kinds of floors like the vooki Hardstain Spray + Wipe.
Innovation through Green Chemistry
 All vooki products are made based on the 12 principles of Green Chemistry. Green Chemistry is the innovative thought process that re-looks at conventional methods of production. There are a lot of processes involved in creating a product starting from design, development and implementation. This pushes the innovators to figure out creative and innovative ways to reduce waste, conserve energy, and discover replacements for hazardous substances. To know more about Green Chemistry, look out for other blogs from us.