How To Keep Your Mobile Phone Screen Clean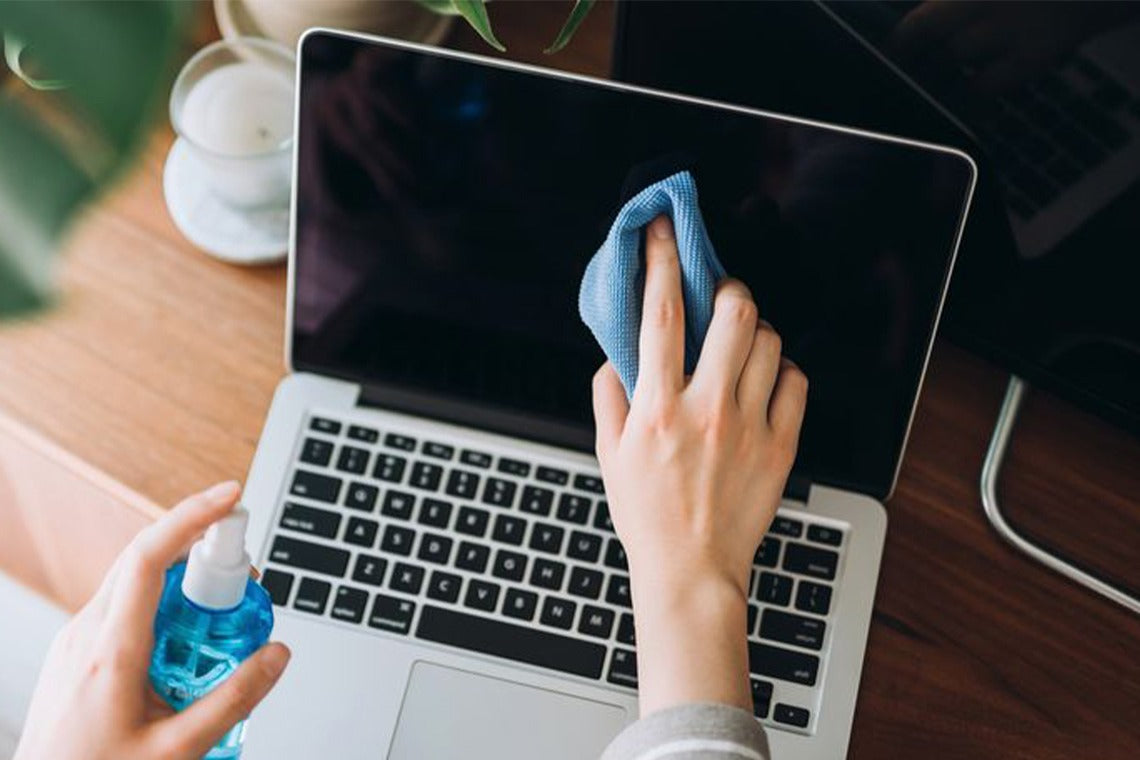 Clean workspace is a happy workspace.  With the work from home options these days, the most used and the most misused object is your laptop. What can be more maddening than a dirty laptop screen? The highly challenging responsibility is to protect your laptop screen from either hot coffee or from a cold beverage. The dust and the humidity are the second major threats for a spotless work counter. Safe bet for cleaner screen is a liquid cleaner with the microfiber cloth. But water based cleaner has a chance to enter the screen and damage the internal circuits.
Best Laptop Screen Cleaner Liquid
The formula in Vooki Screen Cleaner which is the best laptop screen cleaner in India clears the screen with streak free shine (not applicable for apple screens and nano textured glass) . Laptop screen cleaner is easy to clean key on laptop keyboards. It is a pocket friendly screen cleaner available online in India. Non-toxic, eco-friendly screen cleaner liquid is suitable for both LED and LCD displays. Works well for tablet screen as well. Even the finger print marks on screen can be removed, an uncontaminated and a radiant screen are guaranteed.
 Buy screen cleaner spray from Vooki which is the best mobile screen cleaner in India. Mobile screen cleaner spray is made of eco friendly products in India and contains isopropyl alcohol.
Mobile Phone Screen Cleaner Liquid
Vooki's mobile screen cleaner spray is the safest and most effective way to clean your phone screen. If your mobile screen is in serious need of cleaning, moisten a microfiber cloth with Vooki's mobile screen cleaner spray and wipe it down instead of squirting water directly on it. You can also use this procedure to clean the back and sides of your mobile phone.
Want to know where to buy Laptop Screen Cleaner Spray? Buy best laptop, mobile screen cleaner liquid from Vooki and keep your screen streak free.